Akamai is a cloud server provider platform that provides edge technology services, including content delivery network (CDN), cybersecurity, DDoS mitigation, and cloud services. You can easily integrate this popular server provider to FlyWP in just a few clicks.
Here we have shown the step-by-step guide to assist you.
Steps to add Akamai server provider in FlyWP
Step one:
First, log in to FlyWP and then go to the server providers page.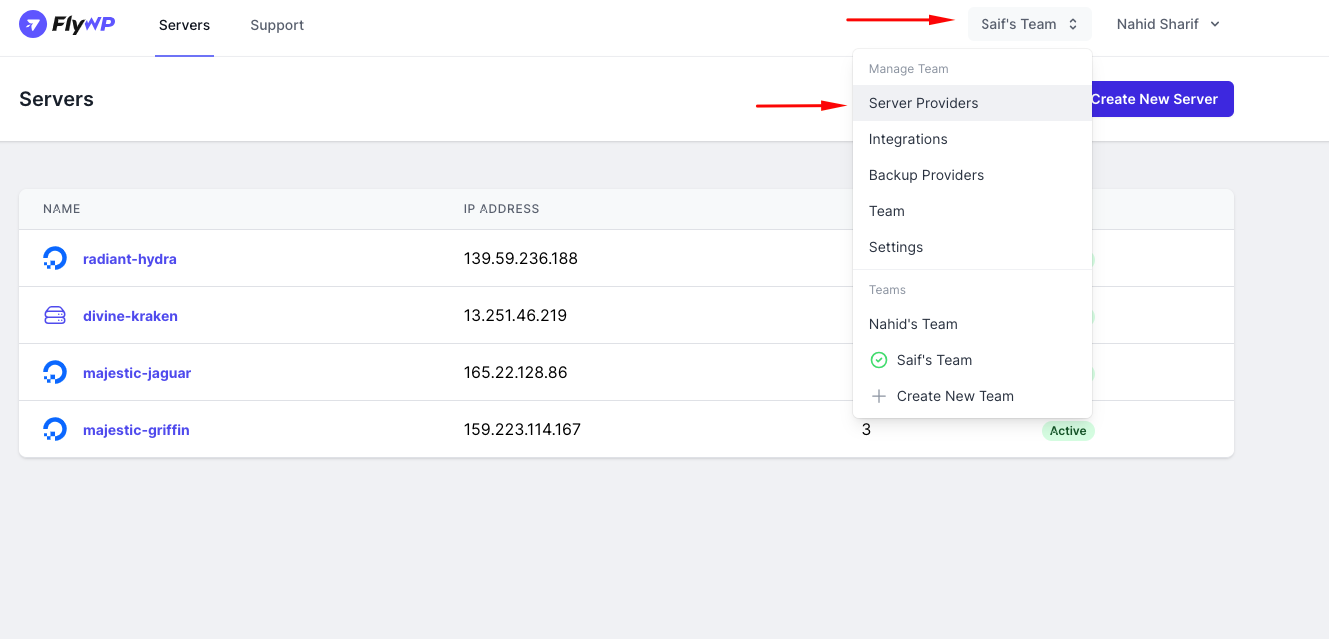 Step two:
Select Akamai and provide the Profile name and API token. You can directly get into the Akamai profile settings here.
Step three:
After you successfully get the API keys from the Akamai account, paste them here. And then click on the "Add Credentials".
Step four:
Here you are, you have successfully added the Akamai server provider in FlyWP.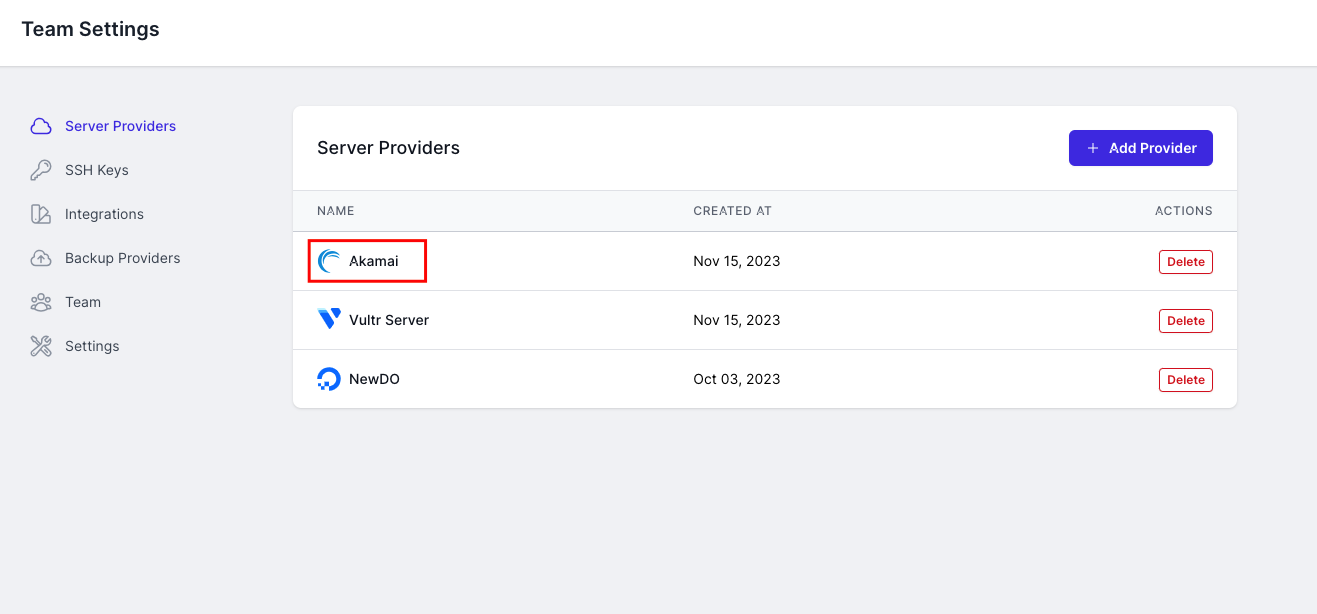 So that's how you can easily add the Akamai server provider to boost up your WordPress server management workflows.